Build your career
Identify the right program for you
Gain Insights into relevant employers
Register Now
What we do: We research and update every two weeks our exclusive directory of all Masters development programs.

What you get: Search our directory of all leadership programs with a synthesis of each program structure, duration, location, eligibility, work permit, etc.
Standard access: no access
Premium access: 200 development programs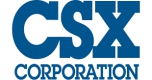 Finance Leadership Development Associate
The Finance Leadership Development Program is a 6-month rotational program aimed at developing the skills of future business leaders within the CSX Finance...

Future Leader Program Private & Wealth Management Clients Switzerland
We offer - A long-term career perspective in the financial sector - The opportunity to take on a management function in the medium term - A interesting...