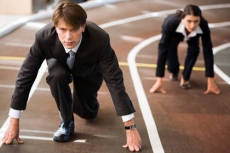 Arthur W. Page Society's Corporate Communications Case Study Competition
April 04, 2019
The objectives of this competition are to:
- Introduce the practical applications of the core principles that define corporate communication as a critical function of management to scholars, teachers and students.
- Encourage research that contributes to the profession's body of knowledge and provide practical suggestions improving the corporate communication function.
Description
The Arthur W. Page Society, in alliance with the Institute for Public Relations, conducts an annual competition for the writing of original case studies by students enrolled in an accredited school of business, communication or journalism.

Winning Criteria
The judges will evaluate entries according to the following criteria:
- The significance of the business problem and of the critical issues identified in the entry (and how it relates to corporate communications)
- The factual and accurate nature of the entry
- The decision(s) and evaluation(s) to be made
- The entry's style, tone, quality of expression, as well as length and overall presentation
- The balance, fairness, and absence of bias in the entry
- The quality of the Teaching Note (should be applicable)

Eligibility:
Any student, graduate or undergraduate enrolled in an accredited school of business, communications or journalism who is pursuing a degree (full-time or part-time) is eligible to participate. Students may participate as sole authors or as members of a case study team (not to exceed four people). In order to participate, each student author or case study team must have sponsorship of a faculty member who is expected to advise and guide the case's development.
Prize
At the discretion of the judges, cash prizes totaling $18,500 will be presented to student case writers and faculty sponsors/advisors.