Fast Track Business Careers for Masters Students
Create your Account
Already have an account ? login here
Discover how we can help you
A sample of what we have for you
Feb 16th

University of Toronto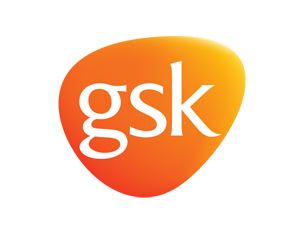 If you are currently studying towards an MBA, you may be interested in one of our Esprit internship opportunities. The Esprit Programme is GSKĀ"s Global Talent development programme to create a pipeli...
View recording

Do you want to be a leader who helps tackle the major challenges of our time? The Koch Associate Program (KAP) is a demanding opportunity for high-performing, early career individuals to accelerate th...
Charles Koch Institute
The Goldman Sachs Group, Inc. is an investment banking, securities and investment management company that provides a range of financial services to corporations, financial institutions, governments an...
Feb 15th
Investment Mgmt, Asset Mgmt, PE, VC, Consulting, Data, Analytics & IT

Drugs for Neglected Diseases Initiative

Feb 15th
Marketing & Communications, Data, Analytics & IT

KPMG LLP

About The Programme. In addition to their finance assignments, the LIFT participants are involved in cross-functional training sessions and networking activities. All participants are exposed to top A...
AstraZeneca
The NIBS Worldwide Case CompetitionĀ—one of the oldest undergraduate case competitions in the worldĀ—is a test of problem-solving ability, business acumen, cultural insight, communication skills, and ...
BP p.l.c. is an integrated oil and gas company. The Company owns an interest in OJSC Oil Company Rosneft (Rosneft), an oil and gas company. The Company's segments include Upstream, Downstream, Rosneft...

About the Program. Our HR strategic priorities guide our customer-centric approach while we adapt to the changing needs of the business:. Deliver game changing experiences to unleash the best in our p...
Ford Motor Company
This world class competition highlights the strategic challenges and managerial dilemmas faced by global business leaders.. Competing teams from premier business schools work under pressure to solve a...
Create a missional network among students and recent graduates, connect them with kingdom business professionals and encourage them to explore international careers. Offer missional businesses action...
Jobs
Development Programs
Employer Directory
Events
About Careernomics.com
Helping Masters students explore the right jobs, leadership programs and employers, across industries and geographies, is our primary objective.
We bring them unique information unavailable anywhere else. We make it easy for them to identify more career opportunities while saving them time.

We work with Business Schools to help serve their students, while giving the careers team real-time reporting and analytics.

We also enable employers to attract, engage with and recruit top candidates.

We are careers experts, serving Masters, MBAs, Business Schools and Employers -- through Careernomics and MBA-Exchange.com.

Please join us and let us how we can best help you. Learn more about us .
Get access to jobs, development programs, employers, online events & more