Fast Track Business Careers for Masters Students
Jobs
Development Programs
Employers Directory
Events
Create your Account
Already have an account ? login here
Discover how we can help you
A sample of what we have for you
Apr 28th
General Dynamics Mission Systems (GDMS) engineers a diverse portfolio of high technology solutions, products and services that enable customers to successfully...

General Dynamics Mission Systems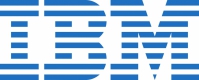 Smarter people for a smarter planet. At IBM, we continually have the opportunity to change the way the world works. A smarter planet does not just build itself - it takes the collaboration of smart an...
International Business Machines
Rolls-Royce Holdings plc is a United Kingdom-based engineering company. The Company is focused on power and propulsion systems. Its segments include Civil Aerospace, which is engaged in the developmen...
Apr 28th
Foundedin 1998, NT Concepts is a woman-owned technology solutionscompany focused on data analytics, software engineering, investigativeservices, and geospatial...

NT Concepts

Northrop Grumman offers a challenging rotational Professional Development Program (PDP) for new/recent graduates in our Enterprise Services sector. The functional experience you'll gain include but ar...
Northrop Grumman
Apr 28th
2 years experience in IT Data warehouse systems. Master Informatix Systems Inc.,. 2 yr exp in IT. BS in Computer Science /Engineering related....

Master Informatix Systems, Inc.
Credit Suisse Group AG (Credit Suisse) is a financial services company. The Company's segments include Swiss Universal Bank, International Wealth Management, Asia Pacific, Global Markets, Investment B...

John Deere's Finance Development Program (FDP) is designed to continue to attract individuals with the finest business talent and develop them into valued partners within the John Deere enterprise. Th...
John Deere
Jobs
Development Programs
Employer Directory
Events
About Careernomics.com
Helping Masters students explore the right jobs, leadership programs and employers, across industries and geographies, is our primary objective.
We bring them unique information unavailable anywhere else. We make it easy for them to identify more career opportunities while saving them time.

We work with Business Schools to help serve their students, while giving the careers team real-time reporting and analytics.

We also enable employers to attract, engage with and recruit top candidates.

We are careers experts, serving Masters, MBAs, Business Schools and Employers -- through Careernomics and MBA-Exchange.com.

Please join us and let us how we can best help you. Learn more about us .
Get access to jobs, dev. programs, employers, online events & more