Fast Track Business Careers for Masters Students
Jobs
Development Programs
Employers Directory
Events
Create your Account
Already have an account ? login here
Discover how we can help you
A sample of what we have for you
May 24th
LEED AP, or experience in LEED-based design, a plus. Additional Experience Requirements. Experience in the design of Higher Education and Municipal/State...

Pond & Company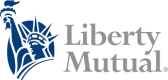 You'll be an integral part of a team, get hands-on experience, and contribute to the success of critical assignments. And equally important, you'll gain exposure to our culture, products, and services...
Liberty Mutual
Medtronic Public Limited Company (Medtronic) is a medical technology and services company. The Company develops, manufactures and markets its medical devices and technologies to hospitals, physicians,...
May 24th
This person will function as a lead architect, senior product advisor, implementation and integration advisor and represent the development and product...

Fuze

You have the ambition and the desire to learn. Now itÂ's time to put your career on the right track and gain valuable hands-on experience in our Eaton Leadership Development Program - Supply Chain Man...
Eaton Corporation
May 24th
Has extensive knowledge and understanding of project development process including construction, retail design, site planning, structural and MEP criteria....

GreenbergFarrow
AT&T Inc. is a holding company. The Company is a provider of communications and digital entertainment services in the United States and the world. The Company operates through four segments: Busin...

Rapid Response Monitoring, a national leader in electronic monitoring services, is seeking career driven individuals to take their ideas to the top with our Leadership Development Program. This one y...
Rapid Response Monitoring Services
Jobs
Development Programs
Employer Directory
Events
About Careernomics.com
Helping Masters students explore the right jobs, leadership programs and employers, across industries and geographies, is our primary objective.
We bring them unique information unavailable anywhere else. We make it easy for them to identify more career opportunities while saving them time.

We work with Business Schools to help serve their students, while giving the careers team real-time reporting and analytics.

We also enable employers to attract, engage with and recruit top candidates.

We are careers experts, serving Masters, MBAs, Business Schools and Employers -- through Careernomics and MBA-Exchange.com.

Please join us and let us how we can best help you. Learn more about us .
Get access to jobs, dev. programs, employers, online events & more