Fast Track Business Careers for Masters Students
Create your Account
Already have an account ? login here
Discover how we can help you
A sample of what we have for you

Jan 16th
Investment Mgmt, Asset Mgmt, PE, VC, Consulting

Invesco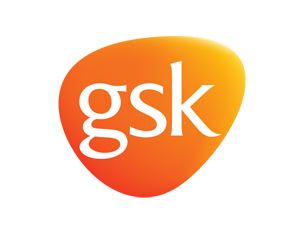 If you are currently studying towards an MBA, you may be interested in one of our Esprit internship opportunities. The Esprit Programme is GSK´s Global Talent development programme to create a pipeli...
What's the role? . We're looking for the next generation of high-performing, multi-lingual, post-graduate talents to take our company forward. Hilti Outperformer is a global management development rot...
Hilti
L'Oreal SA is a France-based holding company. The Company, through its subsidiaries, develops the business activities of the L'Oreal Group (Group) in the country or region in which they are located. T...
Jan 9th

London Stock Exchange Group

You will help to ensure great quality of TeslaÂ's UI and/or Autopilot software for current and next generation vehicle programs. You will work within the Infotainment and Autopilot SQA teams to manual...
Tesla, Inc.
A competition which will test your aptitude for business strategy and real-life problem-solving. If youÂ've been eager to demonstrate your ingenuity and intelligence beyond your campus, this is the ch...
Abbott Laboratories is engaged in the discovery, development, manufacture and sale of a range of healthcare products. The Company operates through four segments: Established Pharmaceutical Products, D...

You are the next generation of leaders. . Caterpillar hires top talent - and Leadership and Technical Development Program is all about grooming the next generation of industry leaders and technical ex...
Caterpillar
Case Competitions focus on an issue faced by an organization and students work together to recommend solutions. These competitions, held around the world, are an excellent opportunity for students to ...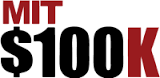 One competition - three independent contests - from September through May. For 28 years, the MIT $100K Entrepreneurship Competition has been bringing together students and researchers from across MIT ...
Jobs
Development Programs
Employer Directory
Events
About Careernomics.com
Helping Masters students explore the right jobs, leadership programs and employers, across industries and geographies, is our primary objective.
We bring them unique information unavailable anywhere else. We make it easy for them to identify more career opportunities while saving them time.

We work with Business Schools to help serve their students, while giving the careers team real-time reporting and analytics.

We also enable employers to attract, engage with and recruit top candidates.

We are careers experts, serving Masters, MBAs, Business Schools and Employers -- through Careernomics and MBA-Exchange.com.

Please join us and let us how we can best help you. Learn more about us .
Get access to jobs, development programs, employers, online events & more