Fast Track Business Careers for Masters Students
Create your Account
Already have an account ? login here
Discover how we can help you
A sample of what we have for you
May 21st
At least 3 years supervisory experience. EVT Management (Level1) Supervisor, EVT Fire Apparatus Technician (Level 2-F2), ASE Automotive "A" series Master...

City of Melbourne, FL

American Express offers innovative and world-class programmes in the UK for students who want to develop a career in Financial Services. Our full-time and internship positions are designed to strength...
American Express
Since our establishment in 1991 we have become the largest financial investor in our region of operations which stretches from central Europe to central Asia and the southern and eastern Mediterranean...
May 21st
Persons who need assistance with the recruitment process may contact the Office of Human Resources at:. This position is one of two Sponsored Research Officers...

Seattle University

The Lemelson-MIT Student Prize honors promising collegiate inventors around the country.

Who we are. BT Global Services is a global leader in managed networked IT services working across a wide variety of different industries. Our people are incredibly passionate about helping customers a...
British Telecom

May 21st
Collaborates with and is supported by MHI quality analytics for broad-based quality data analytics. National intervention collaborative analytics and strategic...

Molina Healthcare
Medtronic Public Limited Company (Medtronic) is a medical technology and services company. The Company develops, manufactures and markets its medical devices and technologies to hospitals, physicians,...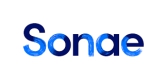 The Contacto Programme offers vocational internships for final-year students or recent graduates. The aim is to identify new talent so that they can spend an internship at Sonae and, depending on thei...
Sonae

Shell Ideas360 is more than a global competition that connects students to develop ideas to tackle the pressures on the worldÂ's Food, Water and Energy resources. ItÂ's an exciting journey of learning...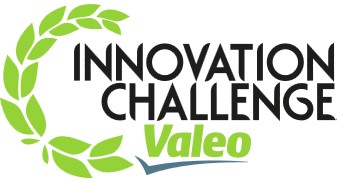 The aim of the contest is to reward an innovative automobile-related project (technological innovation or idea for a new way to use cars) that is the product of the imagination of students worldwide.
Jobs
Development Programs
Employer Directory
Events
About Careernomics.com
Helping Masters students explore the right jobs, leadership programs and employers, across industries and geographies, is our primary objective.
We bring them unique information unavailable anywhere else. We make it easy for them to identify more career opportunities while saving them time.

We work with Business Schools to help serve their students, while giving the careers team real-time reporting and analytics.

We also enable employers to attract, engage with and recruit top candidates.

We are careers experts, serving Masters, MBAs, Business Schools and Employers -- through Careernomics and MBA-Exchange.com.

Please join us and let us how we can best help you. Learn more about us .
Get access to jobs, development programs, employers, online events & more