Fast Track Business Careers for Masters Students
Create your Account
Already have an account ? login here
Discover how we can help you
A sample of what we have for you

Dec 11th
Data, Analytics & IT

State Street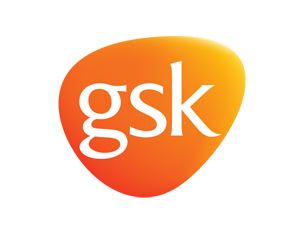 If you are currently studying towards an MBA, you may be interested in one of our Esprit internship opportunities. The Esprit Programme is GSKĀ"s Global Talent development programme to create a pipeli...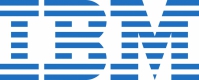 Smarter people for a smarter planet. At IBM, we continually have the opportunity to change the way the world works. A smarter planet does not just build itself - it takes the collaboration of smart an...
International Business Machines
AstraZeneca PLC (AstraZeneca) is a biopharmaceutical company. The Company focuses on discovery and development of products, which are then manufactured, marketed and sold. The Company focuses on three...
Dec 12th
Consulting

LyondellBasell Industries
Dec 9th
Data, Analytics & IT

Virtu Financial

The Young Professionals Program (YPP) is a starting point for an exciting career in the World Bank.. The Young Professionals Program (YPP) is a starting point for an exciting career at the World Bank ...
World Bank Group

The annual Family Enterprise Case Competition (FECC) prepares participants to understand the critical issues that are unique to family enterprise by applying the knowledge and expertise they have deve...
Since our establishment in 1991 we have become the largest financial investor in our region of operations which stretches from central Europe to central Asia and the southern and eastern Mediterranean...
We're Focusing on Your Future & Ours. At PNC, we recognize that tomorrow's leaders are graduating every day from universities near and far. We feel it's important to provide targeted development progr...
PNC Financial Services Group
Case Competitions focus on an issue faced by an organization and students work together to recommend solutions. These competitions, held around the world, are an excellent opportunity for students to ...
This world class competition highlights the strategic challenges and managerial dilemmas faced by global business leaders.. Competing teams from premier business schools work under pressure to solve a...
Jobs
Development Programs
Employer Directory
Events
About Careernomics.com
Helping Masters students explore the right jobs, leadership programs and employers, across industries and geographies, is our primary objective.
We bring them unique information unavailable anywhere else. We make it easy for them to identify more career opportunities while saving them time.

We work with Business Schools to help serve their students, while giving the careers team real-time reporting and analytics.

We also enable employers to attract, engage with and recruit top candidates.

We are careers experts, serving Masters, MBAs, Business Schools and Employers -- through Careernomics and MBA-Exchange.com.

Please join us and let us how we can best help you. Learn more about us .
Get access to jobs, development programs, employers, online events & more