Fast Track Business Careers for Masters Students
Create your Account
Already have an account ? login here
Discover how we can help you
A sample of what we have for you

Job description . BB&T is one of the largest financial services holding companies in the U.S. with approximately $221.9 billion in assets and market capitalization of approximately $29.0 billion, as o...
BB&T Corporation
The Royal Dutch Shell plc explores for crude oil and natural gas around the world, both in conventional fields and from sources, such as tight rock, shale and coal formations. The Company's segments i...
May 9th
Data, Analytics & IT

Hearst Magazines
The Dempsey Startup Competition (Dempsey Startup), organized by the Buerk Center for Entrepreneurship, provides a real-world experience for student entrepreneurs, promoting student ideas and new ventu...

Bosch's Rotational Development Program is a 24-month, entry-level rotational program. Our Rotational Development Program is designed for Bachelor's and Master's level candidates. Our program puts you ...
Bosch

Nissan Motor Co., Ltd. is engaged in manufacturing, sales and related business of automotive products and marine equipment. The Company's segments include Automobile and Sales Financing. The Automobil...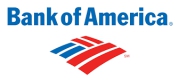 About the Program. The Relationship Manager Development Program is an 12 month development program designed to equip candidates with foundational knowledge and commercial bank-specific sales skills. ...
Bank of America

"Play. Experiment. Innovate." An innovation competition like no other. Over the past 26 years, students from all over the world have participated in, learned and grown from this amazing experience. La...
A competition which will test your aptitude for business strategy and real-life problem-solving. If youÂ've been eager to demonstrate your ingenuity and intelligence beyond your campus, this is the ch...
Jobs
Development Programs
Employer Directory
Events
About Careernomics
Here at Careernomics.com, we help Masters students explore and identify the right career opportunities for them, while also working with employers to diversify their candidate pool and optimize their recruiting resources.

We do so by providing our candidates with an integrated platform to:
- Broaden their job search and identify new employers and opportunities outside of their radar
- Explore fast-track leadership development programs
- Deep-dive into specific opportunities and easily access the key information they need from recruiting trends to culture and work permits
- Engage with employers live during online events

We are careers experts, serving Masters, Business Schools and Employers. Learn more about us.
Get access to jobs, development programs, employers, online events & more