Fast Track Business Careers for Masters Students
Create your Account
Already have an account ? login here
Discover how we can help you
A sample of what we have for you
Mar 12th

H2O Digital Marketing Inc.
Associate Program Overview . The 12-month Associate Program for Wealth Management Europe and Emerging Markets was designed to bring you up to speed on financial and banking knowledge skills and prepar...
UBS
Vodafone Group Plc (Vodafone) is a telecommunications company. The Company's business is organized into two geographic regions: Europe, and Africa, Middle East and Asia Pacific (AMAP). Its segments in...
Mar 12th
Investment Mgmt, Asset Mgmt, PE, VC, Consulting

Covanta
The CASE is an international real estate development competition that provides graduate student teams the opportunity to showcase their real estate knowledge, creativity, and problem solving abilities...

Twelve months packed with learning activities, international experiences and networking opportunities await you in the international graduate program. You will gain a solid understanding of the Volvo ...
Volvo Group
Mar 20th
Sales, Consulting

Graphite Financial
Johnson & Johnson is a holding company, which is engaged in the research and development, manufacture and sale of a range of products in the healthcare field. It operates through three segments: Consu...

The International Talent Programme (ITP) is a four-year programme that lays the foundation for a career with real impact. Bring your drive and commitment, and we'll set you on a path to exciting oppor...
ING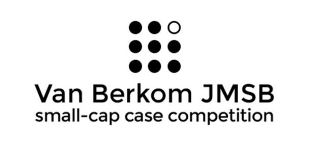 This event, a premier case competition focused on small-cap investment will provide business students with an opportunity to showcase their ability to analyze financial business cases, develop strateg...

Up to Us is a program that empowers students to educate peers on our long-term national debt, how it could affect their economic opportunities, and what our generation can do to have a voice in raisin...
Jobs
Development Programs
Employer Directory
Events
About Careernomics.com
Helping Masters students explore the right jobs, leadership programs and employers, across industries and geographies, is our primary objective.
We bring them unique information unavailable anywhere else. We make it easy for them to identify more career opportunities while saving them time.

We work with Business Schools to help serve their students, while giving the careers team real-time reporting and analytics.

We also enable employers to attract, engage with and recruit top candidates.

We are careers experts, serving Masters, MBAs, Business Schools and Employers -- through Careernomics and MBA-Exchange.com.

Please join us and let us how we can best help you. Learn more about us .
Get access to jobs, development programs, employers, online events & more