Fast Track Business Careers for Masters Students
Create your Account
Already have an account ? login here
Discover how we can help you
A sample of what we have for you
Jun 19th
The VP of Finance and Risk (VPCR) reports to the company's Chief Financial Officer with additional responsibility to the Chief Risk Officer....

Arivo Acceptance LLC Sandy UT
Coming soon: On Sep 5th & 25th, come and learn about FLP - the accelerated development programme open to those with bold aspirations, true determination and a flexible outlook to work anywhere in the...

What does your future look like?. You're well on your way to becoming a leader. The degree you're pursuing is preparing you to be a big-picture thinker and to make important, strategic decisions. Dell...
Dell EMC
General Electric Company is a global digital industrial company. The Company's products and services range from aircraft engines, power generation, and oil and gas production equipment to medical imag...

Jun 19th
Experience with software testing. 5+ years' business analysis experience to include identifying business needs and translating them into business, functional,...

Dimensional Fund Advisors
Jun 19th
Partner with Portfolio Managers to maintain resource forecasts in Innotas. Maintain Risk Mitigation plan if the project is defined as High Risk per the Project...

EPMA

Role Summary/Purpose: . Through this developmental 2 year experience you will uncover your leadership potential, develop skills to be a successful HR professional, and be empowered to act as a change ...
General Electric Company

The Lemelson-MIT Student Prize honors promising collegiate inventors around the country.
Coming soon: GSK Esprit Programme with 4 different topics & speakers on September 11th, 12th, 19th & 26th.
Cargill may be private, but it's highly visible. The agribusiness giant, the largest private corporation in the US, has operations in 67 countries. It has four business units: Agriculture Nutrition & ...

We are looking for recent college graduates who have a passion for delivering innovative, sustainable solutions that meet our customer needs for a better, healthier, safer life to join our Supply Chai...
E. I. du Pont de Nemours and Company

Shell Ideas360 is more than a global competition that connects students to develop ideas to tackle the pressures on the worldÂ's Food, Water and Energy resources. ItÂ's an exciting journey of learning...
Procurement Leadership Development Program Event - Sep 13th
Are you passionate about creating business success strategies? Consider the Procurement Leadership Development Program (PLDP) for MBA/MS graduates. This unique leadership development program is built ...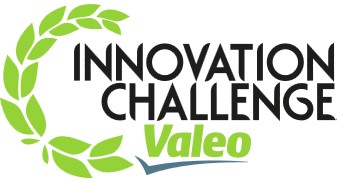 The aim of the contest is to reward an innovative automobile-related project (technological innovation or idea for a new way to use cars) that is the product of the imagination of students worldwide.
International Recruitment and Development Program Event - Sep 18th
Get an in-depth perspective on global full-time and internship opportunities for students from Asia-Pacific, EMEA, and Latin America through this engaging and interactive virtual event.
People. Strategy. Impact. - Oct 1st
If you have a strong business mindset with a passion for people, we have just the right opportunity for you. On a mission to reinvent HR, Johnson & Johnson is looking for outstanding and passionate in...
Jobs
Development Programs
Employer Directory
Events
About Careernomics.com
Helping Masters students explore the right jobs, leadership programs and employers, across industries and geographies, is our primary objective.
We bring them unique information unavailable anywhere else. We make it easy for them to identify more career opportunities while saving them time.

We work with Business Schools to help serve their students, while giving the careers team real-time reporting and analytics.

We also enable employers to attract, engage with and recruit top candidates.

We are careers experts, serving Masters, MBAs, Business Schools and Employers -- through Careernomics and MBA-Exchange.com.

Please join us and let us how we can best help you. Learn more about us .
Get access to jobs, development programs, employers, online events & more