Fast Track Business Careers for Masters Students
Jobs
Development Programs
Employers Directory
Events
Create your Account
Already have an account ? login here
Discover how we can help you
A sample of what we have for you
Feb 26th
Reports to National Department Manager or Discipline Principle. The Department Manager requires strong leadership and communication skills....

GreenbergFarrow

At Ingersoll Rand we're passionate about inspiring progress around the world. We advance the quality of life by creating comfortable, sustainable and efficient environments. Our people and our family ...
Ingersoll Rand
BP p.l.c. is an integrated oil and gas company. The Company owns an interest in OJSC Oil Company Rosneft (Rosneft), an oil and gas company. The Company's segments include Upstream, Downstream, Rosneft...
Feb 26th
-OR- Master of Business Administration (MBA) or MS in related discipline with 15 years of program management experience on technical programs....

USfalcon

Are you passionate about developing a long term career in Human Resources? WeÂ're looking for individuals with 1-2 years working experience in a Human Resources function to accelerate your career path...
General Electric Company
Feb 26th
Management of customer relationships and account development. Create corporate account agreements and complete the new corporate account check list....

Sunbelt Rentals
Akzo Nobel N.V. is a paints and coatings company, and a producer of specialty chemicals. The Company operates in business areas, such as include Decorative Paints, Performance Coatings, Specialty Chem...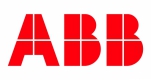 Orchestrating cost and quality . ABB has thousands of suppliers and customers all over the world. Our ability to develop strong partnerships with them, and to continually improve on cost and quality, ...
ABB
Jobs
Development Programs
Employer Directory
Events
About Careernomics.com
Helping Masters students explore the right jobs, leadership programs and employers, across industries and geographies, is our primary objective.
We bring them unique information unavailable anywhere else. We make it easy for them to identify more career opportunities while saving them time.

We work with Business Schools to help serve their students, while giving the careers team real-time reporting and analytics.

We also enable employers to attract, engage with and recruit top candidates.

We are careers experts, serving Masters, MBAs, Business Schools and Employers -- through Careernomics and MBA-Exchange.com.

Please join us and let us how we can best help you. Learn more about us .
Get access to jobs, dev. programs, employers, online events & more